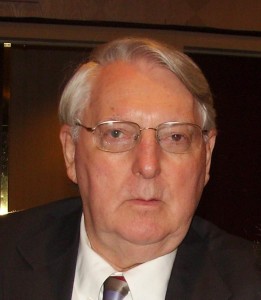 On November 19, 2015, National Philosophical Counseling Association board member, Dr. Leon Pomeroy, was in an automobile accident. On November 24, he died from his injuries.
Leon was one of four original post-doc fellows at Albert Ellis' Institute for Advanced Study in Rational Emotive Therapy. This former president of the Robert Hartman Institute was the type of renaissance person who capably and comfortably moved between philosophy and psychology and between experimental psychology and counseling psychology.
Leon's professional accomplishments were impressive. He taught at Long Island University and held numerous other prestigious academic posts. He had a private therapeutic practice. He served as Chief of Behavioral Medicine at the Brooklyn VA Medical Center. He founded the International Academy of Preventative Medicine. He published extensively in prestigious journals. His work appeared in the Proceedings of the National Academy of Sciences. He edited the Handbook of General Psychology, a multi-volume encyclopedic series on psychology. His book, The New Science of Axiological Psychology, integrated philosopher Robert Hartman's formal theory of axiological science with cognitive psychology. Leon applied scientific principles to rank human values and to predict human behavior using his science of values approach.
This Renaissance man had multiple interests. He was a consummate student and expert on each. He loved photography and was rarely far from a camera. He was a beekeeper, appreciated and studied fine art, knew as much as any about birds, wild flowers, and antiques. Over his life, he gathered thousands of books that interested him. He played board games with his family. He loved a good discussion. He loved ice cream. He loved to travel and regularly did so with Wendy, his wife, the love of his life.
Leon's work continued until the end. The new book he started forever remains undone. His planned presentation for NPCA showed what was to come. This kindly, creative, and curious person left the world too soon.
Leon grew up on a farm in Westfield Massachusetts where he learned to run tractors and plow fields. At that time, few would have suspected what Leon would do with his life. What he did was magnificent.
He left behind a family and good friends who were proud to have known him.