MARCH 2021
The India Centre for Logic-Based-Therapy and Consultation is established under the MOU between Ramnarain Ruia Autonomous College and Logic Based Therapy and Consultation Institute, USA. For more information visit here!
JANUARY 2021
OUR CONFERENCE SCHEDULE IS NOW LIVE for viewing and download! Go to our conference page for more information OR download our conference schedule HERE.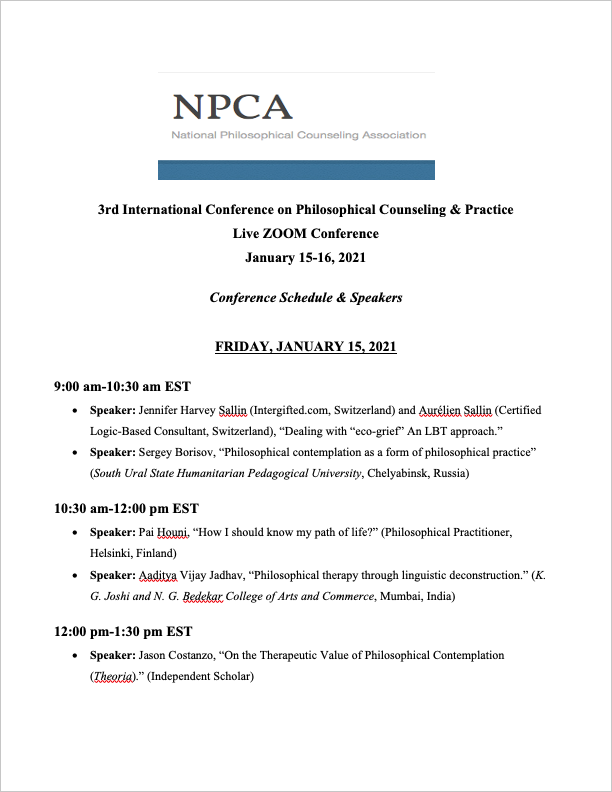 DECEMBER 2020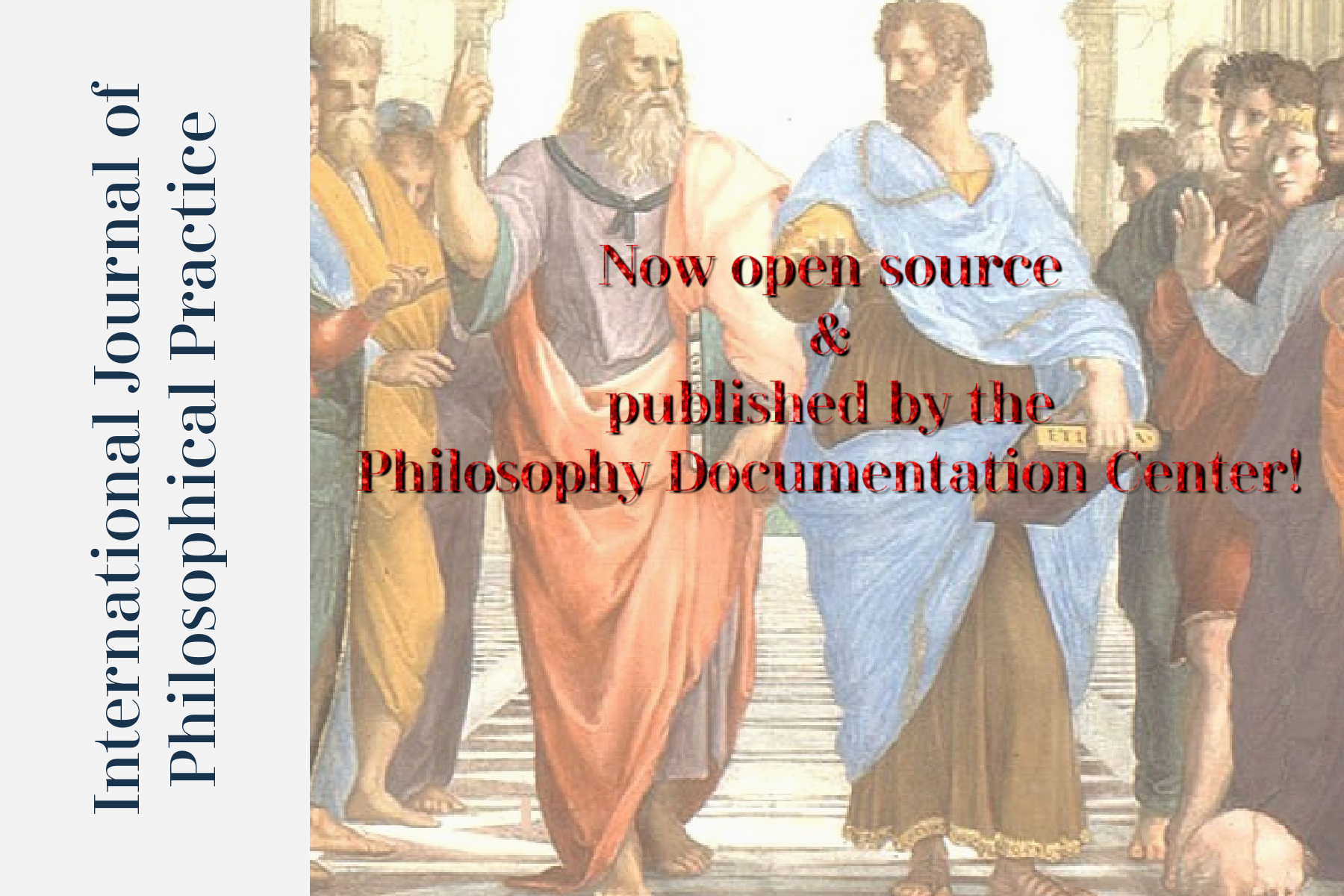 We are delighted to announce that the International Journal of Philosophical Practice is now open-source and published by the Philosophy Documentation Center. Learn more here! Copies of the articles may be downloaded from the Philosophy Documentation Center website, distributed and used for scholarly and professional purposes but may not be sold without the express permission of the Editors.


DECEMBER 2020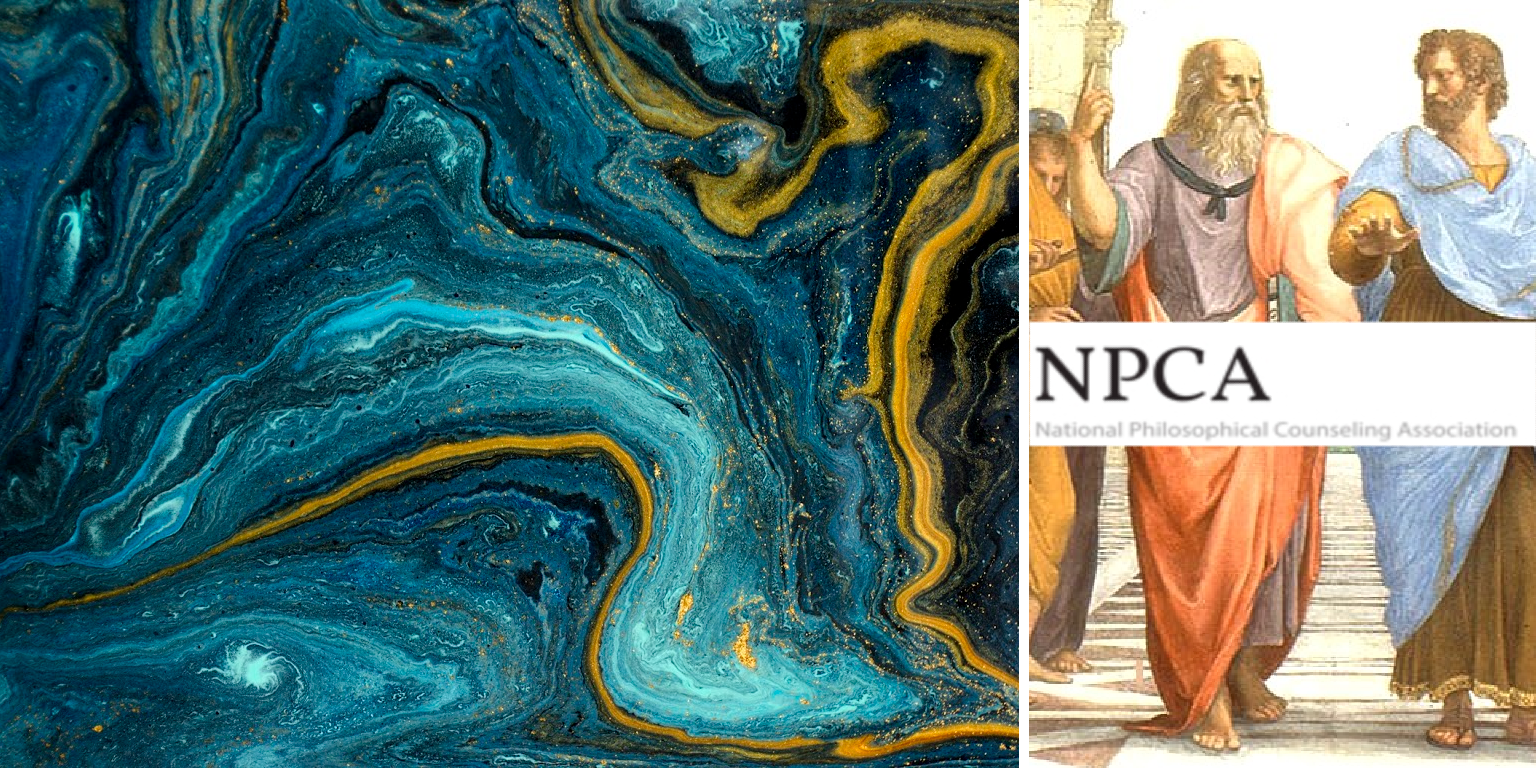 3rd International Conference on Philosophical Counseling & Practice

The National Philosophical Counseling Association (formerly the American Society for Philosophy, Counseling, and Psychotherapy) will be holding a virtual conference via Zoom on a variety of topics relevant to philosophical practice on

January 15th & 16th, 2021.

The

3rd International Conference on Philosophical Counseling & Practice

will feature roughly 22 speakers.

Finalized schedule for each conference day to be posted here soon! REGISTER FOR THE CONFERENCE HERE!

Once you submit your conference registration payment via paypal, you will receive a separate e-mail with your conference log-in information.

QUESTIONS

If you have questions, please contact Samuel Zinaich, Jr., Ph.D. at zinaich@pnw.edu
SEPTEMBER 2020
FIRST INTERNATIONAL WEBINAR SERIES ON PHILOSOPHICAL COUNSELING, Department of Philosophy, Panjab University Changigarh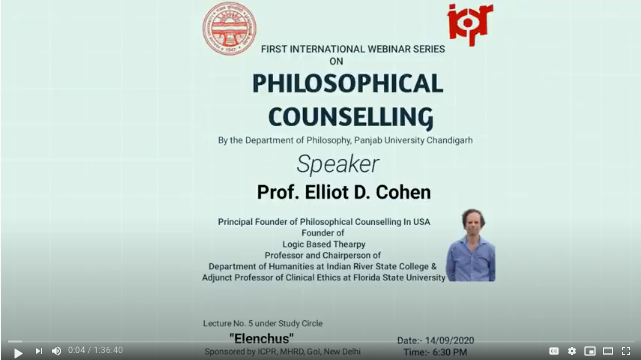 This lecture was part of a grant to Panjab University, Chandigarh, India from the Indian Counsel of Philosophical Research.  Click here or on the image to view the video!
Thank you to Dr. Shivani Sharma, Chair of the Department of Philosophy at Panjab University, for her kind invitation to participate in this lecture series. — Dr. Cohen
AUGUST 2020
CALL FOR PAPERS: 3rd International Conference on Philosophical Counseling & Practice – **EXTENDED DEADLINE FOR ABSTRACT SUBMISSION OF OCT. 1, 2020**