October 2016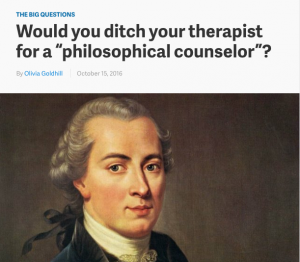 PHILOSOPHICAL COUNSELING & NPCA IN THE PRESS!

Olivia Goldhill discusses the growing popularity of philosophical counseling and interviews Dr. Elliot D. Cohen in the October issue of Quartz!  Read the article here!
May 2016
CALL FOR PAPERS

The National Philosophical Counseling Association (formerly the American Society for Philosophy, Counseling, and Psychotherapy) is seeking papers, panel proposals, and commentators on a topic relevant to philosophy and counseling for its meetings that will be held in conjunction with the Eastern Division Meeting of the American Philosophical Association in Baltimore MD, January 4-7, 2017. Proposals for other types of presentation are also welcome!
Papers should be of approximately 25 minutes' reading time. Please submit paper abstracts (of at least 100 words) or panel proposals to the NPCA Eastern Division Coordinator, James Stacey Taylor, at the address below BY JUNE 5th, 2016. Persons who wish to serve as commentators should also contact Dr. Taylor.
Papers presented at the NPCA meetings have the opportunity of being peer-reviewed for publication in the International Journal of Philosophical Practice.
Please submit abstracts of papers for presentation by snail mail or email to:
James Stacey Taylor
Department of Philosophy
The College of New Jersey
2000 Pennington Road
Ewing, NJ 08628
jtaylor@tcnj.edu
February 2016
IN MEMORIAM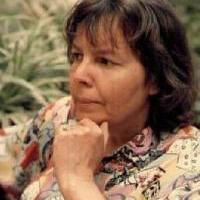 We are deeply saddened to announce the death of our friend, colleague, and renowned Israeli Philosophical Counselor Dr. Shlomit C. Schuster.
An extremely gifted philosopher and historian of philosophy, her talents as a philosophical practitioner were brought home through her powers of empathy, genuineness, and respectfulness. She did not simply practice philosophy; she exemplified it in her personal as well as professional life.  Read more about Dr. Schuster's amazing life and scope of impact.

LOGIC-BASED THERAPY AND EVERYDAY EMOTIONS: A CASE-BASED APPROACH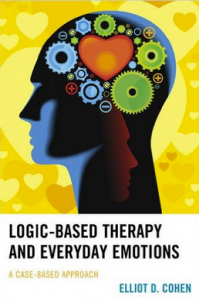 In this latest book on the philosophical practice modality of Logic-Based Therapy, LBT inventor and practitioner, Elliot D. Cohen develops both theory and practice of LBT within the context of accessible, engaging, and illustrative cases involving everyday emotions, such as anxiety, worry, guilt, anger, and sadness.
Beginning with an examination of the relationship between philosophical and psychological practice, Cohen shows how philosophy (its methods and theories) can be applied, through the practice of LBT's six-step method, to help people confront the emotionally-laden problems of everyday life with courage, temperance, empathy, prudence, and the other "Guiding Virtues" of LBT.
In non-technical language, accessible to students of philosophy and psychotherapy as well as professionals in these fields, Cohen artfully builds a mutually cooperative, competent, and compassionate bridge between philosophical and psychological practice.  Learn more, order this book, and/or view content.
January 2016
KEYNOTE SPEAKER & WORKSHOP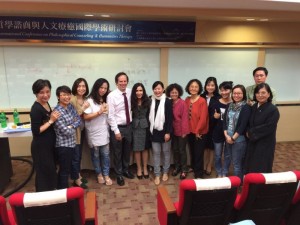 On November 13th 2015, Dr. Gale S. Cohen & Dr. Elliot D. Cohen, Founder of LBT & Executive Director of The National Philosophical Counseling Association, presented keynote addresses at the International Conference on Philosophical Counseling & Humanities Therapy in Taipei, Taiwan. Gale presented on "Logic-Based Therapy for Victims of Domestic Abuse," and Elliot presented on "Ethical Boundaries of Philosophical Practice: Logic-Based Therapy and the NPCA's New Practice Standards." On November 14-15, they conducted the LBT workshop leading to primary certification.  Both events were a great success!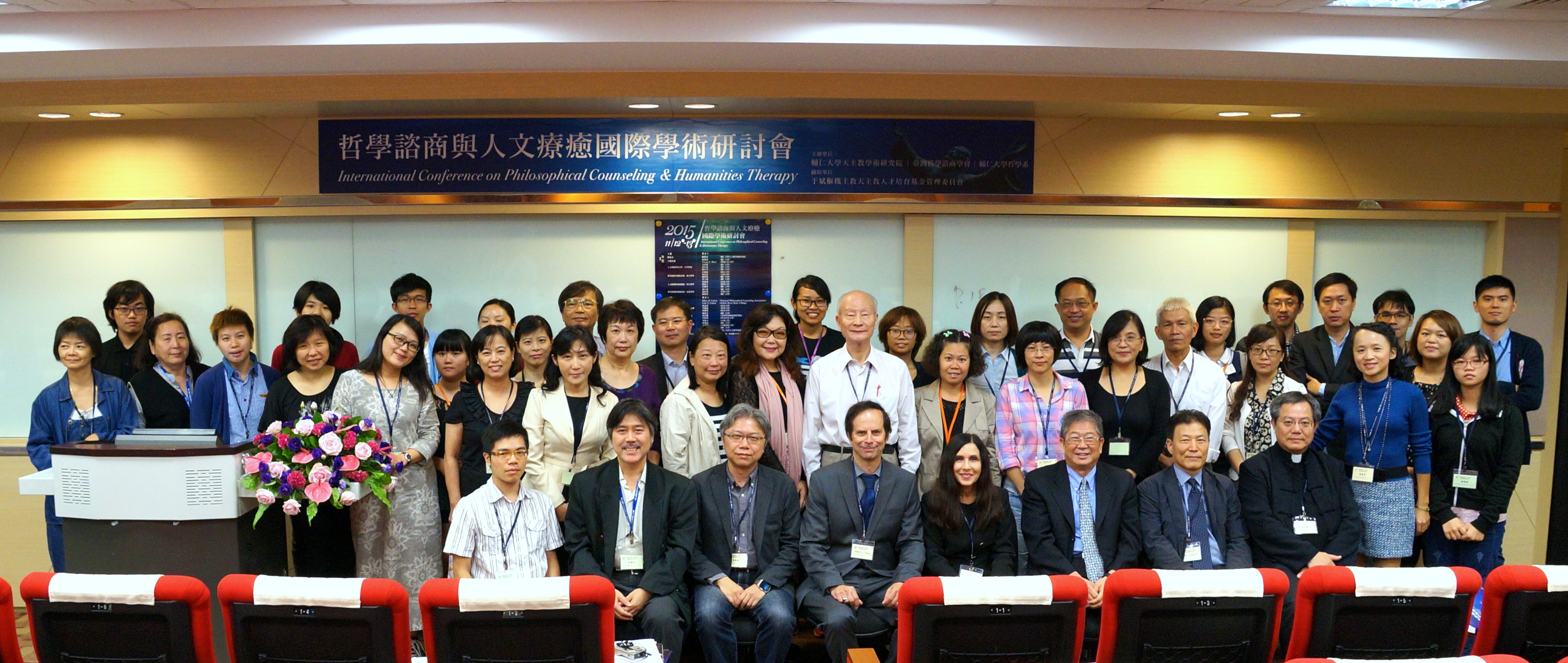 December 2015
IN MEMORIAM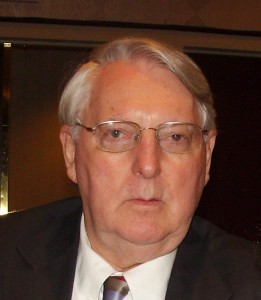 We are deeply saddened to announce the death of our friend, colleague, and National Philosophical Counseling board member, Dr. Leon Pomeroy.  On November 19, 2015, Leon was in an automobile accident. On November 24, he died from his injuries.
Leon was one of four original post-doc fellows at Albert Ellis' Institute for Advanced Study in Rational Emotive Therapy. This former president of the Robert Hartman Institute was the type of renaissance person who capably and comfortably moved between philosophy and psychology and between experimental psychology and counseling psychology.  Read more about Leon's personal and professional accomplishments.
To view prior announcements click here.